Many people ask me: What is the difference between having a Will and having a Trust?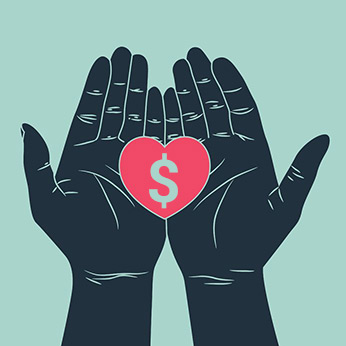 Here, I will provide some basic information for anyone who has assets to consider whether to have a Will or whether to have a Living Trust prepared during one's lifetime.
What is a Will?A Will is a legal document in which you want to leave certain instructions for your Executor (the person who stands in your shoes to take care of your estate) to distribute your estate after you have died. Your loved ones who stand to inherit your estate are called beneficiaries.
If you have minor children (under 18 years old), you may nominate a person to take care of your children. This person is called a Guardian.
A Will has only limited function and it will not give you the total protection as a Living Trust. In addition, if any of your assets are worth more than $166,250, then the estate will have to be probated. This process will take at least from 6 to 9 months and it is costly.
In California, you can make a Will in one of three ways:
A handwritten or holographic Will. This Will must be completely in your own handwriting. You must date and sign the Will.
A statutory Will. This Will form is designed for people with relatively small estates. You can purchase this form at a local book store or if it becomes difficult for you to understand, you should consult a lawyer to achieve your objective.
A Will prepared by a lawyer. A qualified estate planning lawyer can make sure that your Will conforms with California law. The lawyer can make suggestions and help you understand the many ways that assets can be transferred to or for the benefit of your beneficiaries. A lawyer can also help you develop a complete estate plan and offer alternative plans that may save taxes.
No matter what kind of Will you use, the Will should be solely yours and not a joint Will with your spouse, registered domestic partner or anyone else
What is a Trust?A trust designates one person, a trustee, to legally hold the title to property for another person, the grantor. A living trust is a term for a trust one creates while he/she is still alive. As such, a person can be the trustee for his own living trust.
What exactly is Estate Planning?Estate planning is what we call the process to set up a Trust. It is a process that you undertake while you are still alive.
The first step involves planning for the management and disposition of your property both during your lifetime and after your death. The second step involves planning for your own personal and health care in the event that you are no longer able to care for yourself or manage your personal and financial affairs. Though often overlooked or put off in favor of more immediate concerns, a comprehensive estate plan can resolve a number of legal questions that arise whenever anyone dies: What is the state of their financial affairs? What real and personal property do they own? Who gets what? Does a personal guardian need to be appointed to care for minor children? How much tax will need to be paid in order to transfer property ownership? What funeral arrangements are appropriate?
What is an "Estate"?
Your "estate" consists of all property owned by you at the time of your death, including:
Real estate
Bank accounts
Stocks and other securities,
Life insurance policies,
Personal property such as automobiles, jewelry, and artwork.
Regardless of your age, or the size and complexity of your estate, an estate plan can accomplish the following:
Identify the family members and other loved ones that you wish to receive your property after your death.
Ensure that your property will be transferred to those you have identified, as quickly and with as few legal hurdles as possible.
Minimize the amount of taxes that will need to be paid in order for your property to pass to others after your death.
Avoid the time and costs associated with the probate process by utilizing estate planning devices like living trusts and "payable on death" bank accounts.
Dictate the kinds of life-prolonging medical care you wish to receive should you be unable to make your wishes known when the time comes.
Set forth the kind of funeral arrangements you would like, and how related expenses are to be paid.
Generally, assets held in a revocable living trust are distributed according to the instructions in the trust regardless of the instructions in your Will—with no need for court supervision. You can name yourself as the initial trustee of your living trust (most people do), and then name a successor trustee to manage the trust if you become unable to do so. With a living trust, your assets are managed for your benefit during your lifetime and then transferred to your beneficiaries when you die without court supervision.
In California, any assets acquired by you and your spouse or registered domestic partner from earnings during your marriage or registered domestic partnership are community property. You and your spouse or registered domestic partner own equal shares of those assets. Your Will, therefore, affects only your half of the community property. Assets that either of you owned before your marriage or registered domestic partnership, and gifts or inheritances acquired later, are usually separate property. Your Will affects all of your separate property assets.
Even if your entire estate consists of assets held in joint tenancy, a life insurance policy and a retirement plan, there are still good reasons for making a will. For example, if the other joint tenant dies before you do, then the property held in joint tenancy will be in your name alone and subject to your will. If named beneficiaries die before you do, the assets subject to a beneficiary designation may be payable to your estate. If you receive an unexpected bonus, prize, refund or inheritance, it would be subject to your Will. And if you have minor children, nominating a guardian for them in your Will is very important.
What Happens If I Don't Have a Will?If you are not married or not in a registered domestic partnership, your assets will be distributed to your children or grandchildren, if you have any—or to your parents, sisters, brothers, nieces, nephews or other relatives. If your spouse or domestic partner dies before you, his or her relatives may also be entitled to some or all of your estate. Friends, a non-registered domestic partner or your favorite charities will receive nothing if you die without a will. The State of California is the beneficiary of your estate if you die in the state and you (and your deceased spouse or domestic partner) have no living relatives.
A Living WillThe term"Living Will" is used in many states to describe a legal document that states you do not want life-sustaining treatment if you become terminally ill or permanently unconscious. In California, advance health care directives and durable powers of attorney for health care decisions are used for that same purpose.
What If My Assets Pass To a Trust After My Death?You may make a provision in your Will for your assets to be distributed to a trust upon your death. When trusts are created under a Will, they are known as testamentary trusts. With an appropriate beneficiary designation, testamentary trusts can even be beneficiaries of life insurance policies and retirement plans.
If you have a living trust, (that is, a trust established during your lifetime) then your Will is often referred to as a Pour Over Will. Such a Will includes instructions to transfer all remaining assets (assets that were not transferred to your living trust during your lifetime) to the living trust at the time of your death.
Can I Change or Revoke My Will?Yes. You should review your Will periodically. If it is not up to date when you die, your estate may not be distributed as you wish.
Your Will can be changed through a codicil, a legal document that must be drafted and executed with the same procedure that applies to Wills. A codicil is an amendment to your Will. You must not change your Will by simply crossing out words or sentences, or by making any notes or written corrections on it.
You may also establish a new Will and, in doing so, revoke your old Will. If you get married or divorced, or establish a registered domestic partnership or terminate one, you should seek the advice of a lawyer and make a new Will. You should also review your Will when there are any other major changes in your family (such as births and deaths), when the value of your assets significantly increases or decreases, and when it is no longer appropriate for your proposed guardian or executor or testamentary trustee to act in that capacity.
If you have moved to California from another state and have a Will that is valid under the laws of that state, California will honor its validity. It is important for you to review your Will everytime there is a change in your circumstances.
Depending upon your particular circumstances, you should address the following issues:
If you become unable to care for yourself, who will care for you and make decisions regarding your medical needs?
If you become unable to manage your business and financial affairs, who will oversee and manage these affairs on your behalf during your remaining lifetime?
Who should be the guardian of any children who may be minors at your death?
How should you and your spouse hold legal title to your assets (e.g., husband and wife, as joint tenants, or husband and wife as community property with right of survivorship, or as the separate property of one or the other of you)?
Upon your death, who should administer your estate, i.e., who should act as the Executor of your last Will and Testament or the Successor Trustee of your trust?
How can the federal estate and other taxes assessed against the property of your estate be minimized or even eliminated while not adversely affecting your other, non-tax objectives?
How will your Executor or Successor Trustee pay estate taxes and debts of your estate if any are due, i.e., from what sources will your Executor or Successor Trustee have the liquidity with which to pay your debts and taxes?
How should your property be distributed to your beneficiaries upon your death? Outright or in trust?
Who should receive the proceeds of your life insurance or your retirement benefits?
Before meeting with a lawyer, you should:
Make a list of your assets and debts. This can be extremely helpful when you are no longer around to provide such information.
Discuss and choose the right person who will stand in for you when you needed him/her most. Your successor trustee for the Trust, your executor for the Pour Over Will, a guardian for your children, your personal agent for the Living Will, HIPAA, and an Attorney-in-Fact for your Springing Durable Power of Attorney.

The above-mentioned information is a brief description of what Estate Planning is. For more information, please write, email or call us if you need a free consultation.